"It is so unfair!" is the popular riposte of Kevin (the teenager) and one which will undoubtedly resonate with all parents of teenagers, unless of course you have been blessed with the perfect child.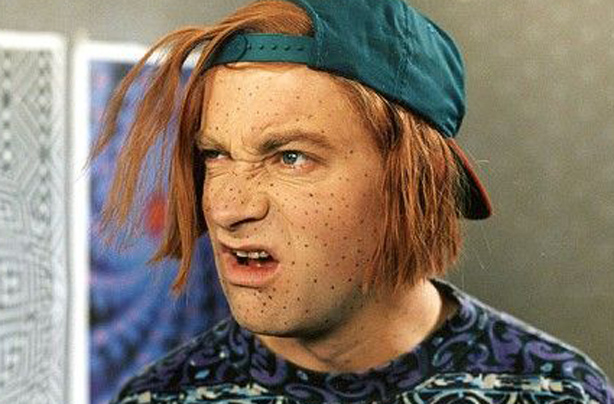 During a full-on teenage meltdown all rational thought is abandoned, emotions soar and you find yourself suddenly being treated as the enemy, hell-bent on "ruining their life!", rather than a loving parent looking out for their best interests.
In our house there are many reasons that our Kevin may have a meltdown but the most popular by far are:
Loss of internet connection mid way through Call of Duty.
Being late to collect him from a sports game.
Being early to collect him from a party.
Not having washed his favourite shirt in time for a night out.
Daring to ask him any questions about his friends.
Moving anything in his room.
Asking him not to check his Facebook page at the meal table.
Saying no when he asks for a Domino's pizza for dinner.
Not agreeing to him going out.
Of these the most irritating by far are the latter two.  It is a well-known fact that cooking is not my thing, but when I have made an effort on a school night and he walks in and says "Do you know what I really fancy tonight is a pizza!"  straightaway my hackles go up and it takes all my strength not to launch a missile in his direction.
It would be fine if a simple "no" would kill the conversation dead, but it doesn't.  It continues into a high pitched whine of "Oh but why not?"  Seriously there is no going back from there,  I ignore all the best advice and instead my flash to bang switch is ignited and away we go with a well rehearsed argument about the merits of eating well and not wasting money on junk food against his craving for rubbish carbs.
The main difference between a toddler and teenage tantrum is that toddlers' tantrums are formative, they learn from them and rarely repeat the same one.  Teenagers are like hamsters on a wheel, repeatedly going over the same ground and never moving on.
The other meltdown that irks me at the moment is the relative newcomer to the pack, which is triggered by his increasingly active social life. In my opinion, I don't think that we are inconsiderate parents.  Of course I would say that, but we do recognise that he is nigh on an adult and close to leaving our nest, BUT whilst he is living under our roof there are still  rules that we expect him to abide by.  Not least because "selfishly" (in his mind at least), there are moments when we want the peace of mind of not worrying about whether he has missed the last tube home or has been stabbed in a dark alley.
This battle of the wills has become more apparent over the summer because suddenly he has no obligations so why shouldn't he go out when he pleases?  There is no school the next day, no homework to be delivered, he has done his exams and now he is entitled to some time off.  Oh and he is the grand old age of "17 and three quarters!"
To an extent I agree.  He worked extremely hard for his exams.  He has had a summer job at a sports holiday camp for one month, helping to coach kids.  He worked 10 hour days  and the staff and kids loved him.   So why shouldn't he kick back and relax and be allowed more freedom without having to seek our constant approval?
For me it is all about balance.  I am happy for him to go out during the day and at night, as long as it is not every night and all night.  London is expensive and it doesn't take long to burn through his hard-earned cash.  If he is working, he has an obligation to turn up fresh and capable to do his job well, not tired and jaded.  Also Mr MoT is still going to work and doesn't need to be kept awake by my anxiety about his whereabouts.  That should be enough to persuade him of the merits of our rationale but his frequent "Kevin" come back is "No other parents do this".
Quite frankly I don't give a damn about what other families do and being compared to other parents is not the way to influence me.  The experts  say that for teenagers at this stage it is all about how they are perceived by their friends and the one thing they don't want is to seem "uncool" which is why they may push at the boundaries more than usual.
Before we left for our holidays our Kevin played cricket for his local club which was duly followed by some celebratory drinks to toast their win.  We were fine with that, the problem came at midnight when he came home with a group of mates and said they were all off out to another party.  The next morning he was due at work at 8am, thus there began a stand off with us saying no and him saying "It isn't fair! You can't stop me!  I am going anyway!"  His mates loitered in the background, but unperturbed by their presence we stuck to our guns.  The mates slunk off into the night and there began a long "chat" about responsibilities, boundaries etc and accepting that not everything is possible all of the time.
Kevin's street cred may have dropped a few notches that night and we may have a reputation as the most unreasonable parents on the planet, but whilst of course he would never admit it he was actually thankful the next morning!
Being a babe of the late 90's he had never heard of Kevin, so one day over lunch on holiday we decided to share some old clips with him.  Whilst we laughed and made comparisons, our Kevin sat stony faced, muttering under his breath about how stupid it was, insisting he was nothing like that.  But without a doubt the one thing that stops him dead in his tracks mid meltdown is if any of us say "He's a right Kevin!"
Do you have any Kevin moments to share?  How do you handle a meltdown?  Please let me know.